CONSULTING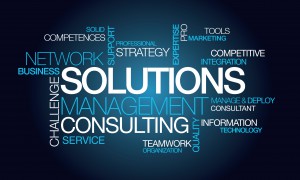 Benefit from our consulting services covering the following core areas:
Tender consulting
Many companies find compiling tender documents a daunting challenge. That's because the task is usually not part of their day-to-day business. The result: time pressure and increased workload. So we see it as our job to support you with complex bids for tender and competition analyses.
After an in-depth analysis of the tender documents, we cooperate with you to select the decision basis (technology, partners, directives etc.), if necessary complete the tender documents and support the process right through to successful conclusion.
Simply contact us if you want us to support you with tender processes!
Purchasing consulting
With our many years of experience, we support you in analysing purchasing processes.
We help to objectively evaluate existing bill of material components and processes. This creates the basis for optimisations and long-term cost reductions in raw materials procurement.
Simply contact us if you want to save time and money by applying our experience.
Sales consulting
The ARE CON Training Center offers a choice of training units for companies and employees who want to tap into new markets or learn about specialist areas.
You can gain new knowledge of these subjects…
security features / RFID technologies / dual interface technology / personalization processes / printing processes / magnetic strips / holograms / card production / competitors and more
Simply contact us for more information.
Technical consulting
We draw on broad experience in manufacturing smartcard products. Based on this, we can help you expand into new business areas such as RFID/NFC/UHF/PKI cards / mobile payment/ public-sector products.
When it comes to integrating technical innovations, alternative materials, formats and manufacturing methods in the production process, or providing solutions for complex issues, we're also happy to help.
Simply contact us if you want support in gaining that crucial edge over the competition!