REPRESENTATION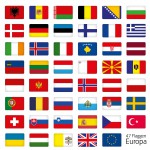 Smart Packaging Solutions (SPS) draws on over 10 years' experience in developing, producing and selling high-security components for the manufacture of contactless and dual-interface chip cards as well as inlays and covers for passport production.
The SPS technology, by suppressing the constraint of the physical interconnection, ensures a degree of reliability and durability never achieved before and greatly simplifies the production flow of the product for its customers.
ARE CON is the first contact for German, Austrian and Swiss customers.
Further information can be found under http://www.s-p-s.com