Smart Packaging Solutions
Smart Packaging Solutions (SPS) draws on over 10 years' experience in developing, producing and selling high-security components for the manufacture of contactless and dual-interface chip cards as well as inlays and covers for passport production.
As part of the French state printer "Imprimerie Nationale", SPS in Rousset/France specialises in the development, manufacturing and sale of contactless solutions for ID cards, e-passports and dual-interface bankcards.
ARE CON is the first contact for German, Austrian and Swiss customers.
Further information can be found under http://www.s-p-s.com
VALUE CHAIN
SPS has carved out a position for itself at the centre of the value creation chain, focusing on modules, inlays and pre-personalisation.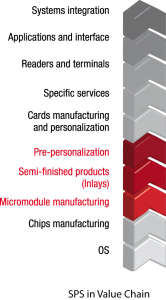 APPLICATION AREA
SPS focuses on fast-growing markets:
• Electronic ID documents such as identity cards, passports and driving licenses
• Contactless payment systems based on the new international standards EMVco .
PRODUCTS
SPS offers the following technology on three platforms 
• eBoost PAY         Contactless payment systems : Communication via contact and contactless interface
• eBoost ID            Contactless ID cards : Dual Interface modules or hybrid modules ( 1 or 2 microchips ) allowing the data transfer of contactless and contact-based on one card
• eBoost PASS       Contactless ePassport inlays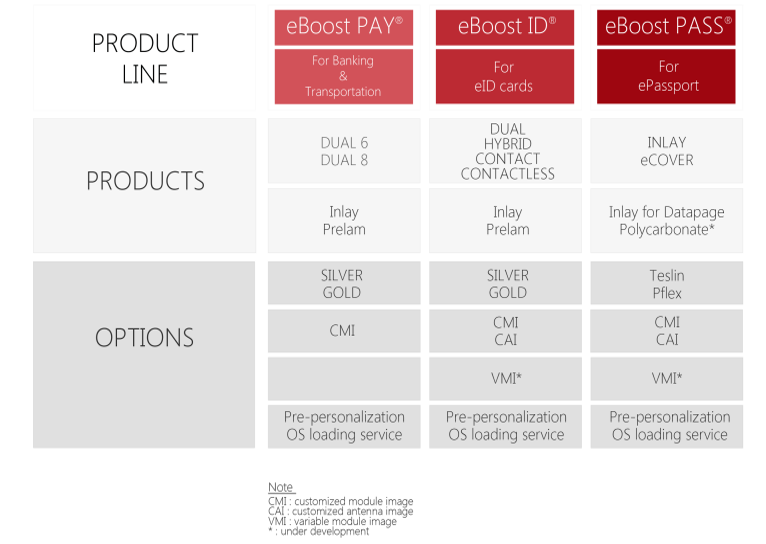 Smart Packaging Solutions – Press Release 2012